Project Description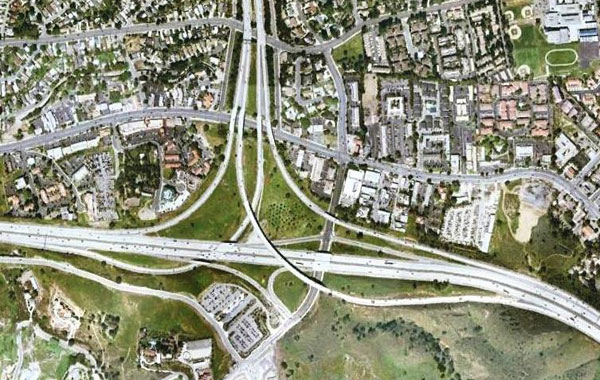 The following tasks were performed:
Aerial Surveys and Mapping – WES set the aerial control panels, provided horizontal and vertical control utilizing GPS rapid static methods. The coordinates were tied to the CALTRANS control. WES produced Planimetric mapping at subscribed intervals. Deliverables were digital base mapping and digital orthophotography mapping.
Design Topographic Surveys – WES recovered and coordinated the existing street centerline intersection monuments around the adjoining surface streets and the CALTRANS right of way. A land net map of the monuments was created as a backbone for the Right-of-Way Engineering effort. A digital level run along the 4.5 mile corridor was performed in order to insure consistency of vertical control.
WES supplemented the aerial mapping with cross sections at 25 foot intervals with all grade breaks and delivered a Final Land Net Map, Level Run data and the topographic and cross section surveys.
Right-of-Way Engineering – WES researched the record maps in the City of Thousand Oaks, Ventura County and CALTRANS to assist in the accurate placement of the Right-of-Way. The Right-of-Way map was developed mathematically. Once the final design is prepared WES will prepare the legal descriptions and plats to accompany the legal descriptions as required for the project.
Project Details
| | |
| --- | --- |
| Categories | |
| Location | Thousand Oaks, CA |